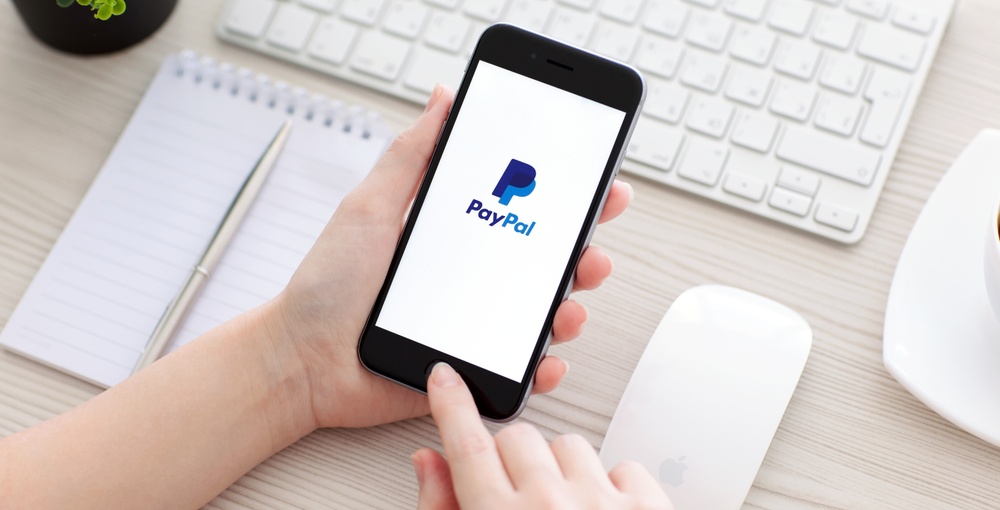 Unlike the period in which Bitcoin first emerged, it is a lot easier to buy cryptocurrency today. The major upside of this is that users do not have to break their necks searching for a way to buy their favorite coin.

There are numerous ways to go about it, including exchanges and Bitcoin ATMs, as opposed to attending crypto meetups and hanging around chatrooms in the hopes of meeting people who are willing to sell their tokens. However, most exchanges have not completely figured out how to make it easy for users to buy Bitcoin using fiat currency. In fact, this is a major drawback since people mostly have fiat currency as their starting point for acquiring cryptocurrency.

Normally, fiat purchases can be carried out through third-party applications like Paypal. However, users have found it nearly impossible to do something as simple as buying some Bitcoin straight from their Paypal accounts. With the Paypal active user base falling to 250 million, this is a far-reaching problem.

Currently, attempting to buy cryptocurrency through Paypal is difficult and expensive, mostly due to the potential for users to take advantage of chargebacks. For example, a user could buy some Bitcoins on an exchange, directly from their Paypal account and use its support system to charge it back so that they receive a refund. This can be problematic for exchanges since they can't request refunds from the Bitcoin wallets they've credited.
Ways in Which Bitcoin Can Be Purchased with a Paypal Account
Although they are few, there are still some other ways in which users can purchase Bitcoin directly from their Paypal accounts, including direct trade, Bitcoin loans, and centralized exchanges and Specialized payment apps.
1. P2P Direct Trade
Since most exchanges do not accept Paypal payments in exchange for BTC, direct trade is the most efficient way forward for those bent on using the payment app.
This involves sites that facilitate peer-to-peer agreements to sell and purchase Bitcoin using Paypal. Essentially, one user connects with another, either in person or through the use of a decentralized exchange like Localbitcoins, Paxful or Cancoin. After connecting, both users can agree on Paypal as a method of payment for their mutual benefit.
Localbitcoins
Localbitcoins is easily the most popular way to buy BTC from a Paypal account. It is a peer-to-peer marketplace that aims to connect buyers and sellers who want to carry out their transactions using Paypal.
The platform method has continuously proven to be an effective way to achieve this. However, users must be careful when choosing sellers to avoid any fraudulent issues. Traders can be filtered by looking at their trade volume and feedback.
Paxful
This is another popular marketplace which links buyers and sellers as well as provides escrow services. The fees on Paxful are higher than the market rate but may prove to be worth it. Its user interface bears some slight similarities to Localbitcoins. Apart from Paypal, the platform also conducts transactions via Skrill, Payoneer and gift cards. The site will only accept verified U.S. Paypal accounts.
Cancoin
Cancoin is a relatively new, decentralized peer-to-peer exchange for Bitcoin traders. It facilitates transactions between users and allows them to carry out these transactions using Paypal. Cancoin greatly emphasizes its security and range of tools to make the user experience more convenient.
Some features include multiple escrow orders, multi-signature transactions, custom alerts via email, SMS, desktop or browser and Interactive price history graphs. Creating an account on the platform is free but sellers pay a 1% fee on each transaction apart from the normal Bitcoin transaction fees. Buyers on the other hand, do not pay fees.
2. P2P Bitcoin "Loans"
Bitcoin lending is becoming increasingly popular and since a large number of users receive money through Paypal, several bitcoin lending platforms accept it as a payment method. In these systems, users who hold Bitcoin can decide to lend their tokens to other users in hopes of generating profits from interest.
Since Bitcoin lending is still a growing concept, there are not many lending platforms. As a result, the chances of finding one that accepts Paypal as a payment method are slim. xCoins has managed to stand out in this regard.
xCoins
xCoins is a cryptocurrency exchange, which also serves as a peer-to-peer marketplace, offering additional services including Bitcoin lending. It primarily exists to act as a bridge between Bitcoin lenders and borrowers.
When users fund their xCoins account, they can decide on what interest rates they would like to charge their borrowers, with a starting point of 15%.
Borrowers on the platform are matched with loans, according to the needs they specify.
xCoins guarantees a high level of security through its internal rating system. This way, the credibility of users can be verified easily.