3 minutes
Air New Zealand will continue to reduce staff despite the government's $900 million loan bailout during the Covid-19 crisis.
Chief executive officer Greg Foran says 30 percent of the workforce will not be needed.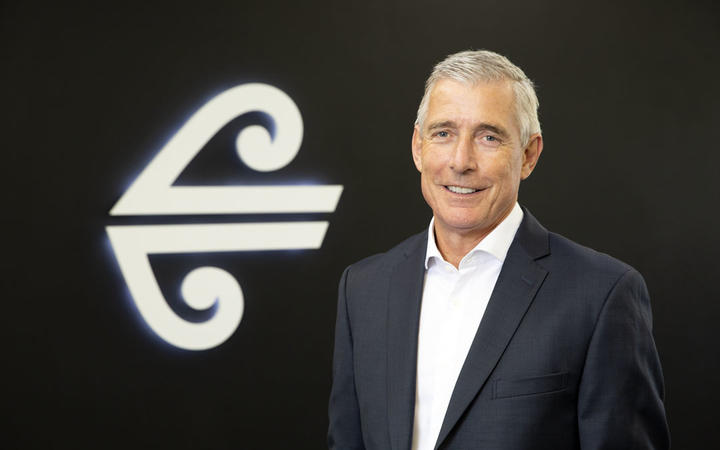 Photo:

Supplied / Air NZ / Bruce Jarvis
His comments come after the government announced this morning that it was stepping in to
help protect Air New Zealand from the turmoil caused by Covid-19, providing up to $900 million in loans
.
The airline will be able to call on the loan if its cash reserves fall below an undisclosed level over the next two years, and the government - which already owns 52 percent of the company - will have the ability to turn the loan into shares in the airline.
Foran said the total number of Air New Zealand flights had fallen from 3600 a week to below 1500 because of the Covid-19 travel restrictions.
Air New Zealand has cut its international capacity by 85 percent and is also reducing domestic capacity.
The airline's share price also
slumped by 34 percent
as it resumed trading after a four-day halt.
Foran said the airline is working with four unions and looking at staff options to reduce airline staffing by up to 30 percent of the existing 12,500 staff. Options include leave without pay, working part-time, taking leave, voluntary exit and redundancies.
However, Foran said some staff could be redeployed to help the Ministry of Health in combating Covid-19.
Asked if it was discussing pilots' pay, Foran said the Board of Directors had taken a 15 percent pay cut and it was holding "discussions on what we do elsewhere".
He said not all airlines around the world will survive the downturn caused by the crash in travel caused by virus.
He also said the airline is ready to
discuss with the government if it needs to organise flights to get Kiwis home
.
The airline is flying out of the USA and Australia.
But in Asia, Foran said get yourself to Hong Kong and Singapore.
"But if it is obvious that there is a need for flights from other places to help bring Kiwis home, then we will absolutely discuss that with the government and provide support."
Join Geezgo for free. Use Geezgo's end-to-end encrypted Chat with your Closenets (friends, relatives, colleague etc) in personalized ways.

>>